Just seven miles south of Lewes is the classic beach resort town of Rehoboth Beach. Here you will find a number of upscale restaurants and boutiques along with a traditional boardwalk with rides, arcades and food stalls. Funland, an amusement park on the boardwalk dates back to the early 1960's. I enjoyed driving down, walking the boardwalk and enjoying a great dinner. I recommend staying in Lewes and driving down to visit Rehoboth Beach while you are there. Lewes is quieter and less touristy.
The boardwalk, similar to my favorites in New Jersey, has the traditional arcade games and amusement rides along with Kohr Bros. Frozen Custard and Dolle's Candyland for salt water taffy. It is the perfect spot for families.
After you visit the beach, fan out into the surrounding streets away from the boardwalk and you will discover upscale shops, galleries, award winning restaurants and bars. My recent finds include:
Chef Hari Cameron recently opened the colorful and casual Grandpa Mac at 33 Baltimore, nearby. They feature a wide selection of pastas. You can choose from the signature dishes on the menu or build your own using one of seven homemade pastas plus adding meats, vegetables, sauces, cheeses and other "tasty bits'. They have a second location outside of town.
The Blue Hen: Recently opened,The Blue Hen was a semi-finalist for the 2018 James Beard Foundation Award for Best New Restaurant. They feature a mix of meat and seafood, small plates and entrees. 33 Wilmington Ave.
The Shops at Rehoboth Mews: This small alley downtown is home to a number of unique cafes, shops and galleries. Two of my favorites include:
Leh Soap, at 127 C Rehoboth Ave., for all natural soaps and skin care products since 1997.
The Coffee Mill: This is a great spot for a coffee and pastry when you are in town. 127 B Rehoboth Ave.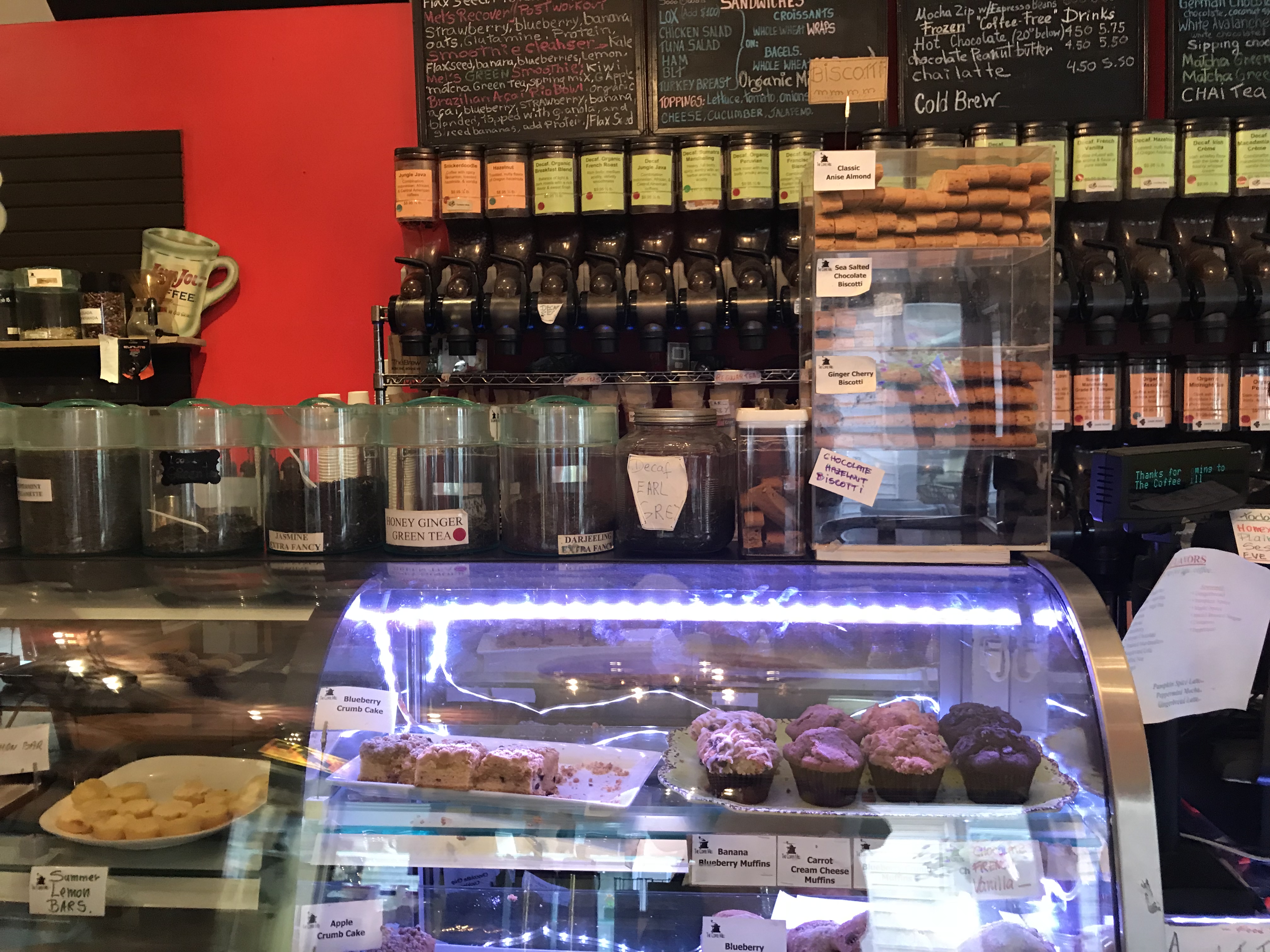 Eden Restaurant is a high-end restaurant that features such dishes as a lobster and crab tower and a coffee-hazelnut rubbed pork tenderloin. 23 Baltimore Ave. Next door is Jam Bistro by Eden at 21 Baltimore Ave. This is their more casual restaurant.
Dogfish Head Brewery, located in Milton, DE has a brewpub, Dogfish Head Brewings & Eats at 320 Rehoboth Ave. and Chesapeake & Maine, next door at 316 Rehoboth Ave. This is a casual seafood restaurant and raw bar.
Blue Moon at 35 Baltimore Ave., is in an old Sears craftsman cottage; this is an upscale restaurant with regular live entertainment
Local favorites include The Cultured Pearl for sushi with a rooftop view,  Henlopen City Oyster House for a raw bar spread and Lori's Oy Vey! Cafe for breakfast and lunch.