Buena Vista is a charming, small town located in central Colorado along the Arkansas River. It is known for its mountain vibe and friendly residents. It has two distinctive neighborhoods, the Historic Downtown and the recently developed South Main neighborhood. Historic Main Street has a mix of local galleries, boutiques, restaurants, bars, outdoor outfitters and cultural centers. South Main has an upscale boutique hotel, bars, restaurants and galleries. I stopped downtown for lunch a few years ago, but decided to go back after several locals I met in Salida suggested that I would like exploring Buena Vista.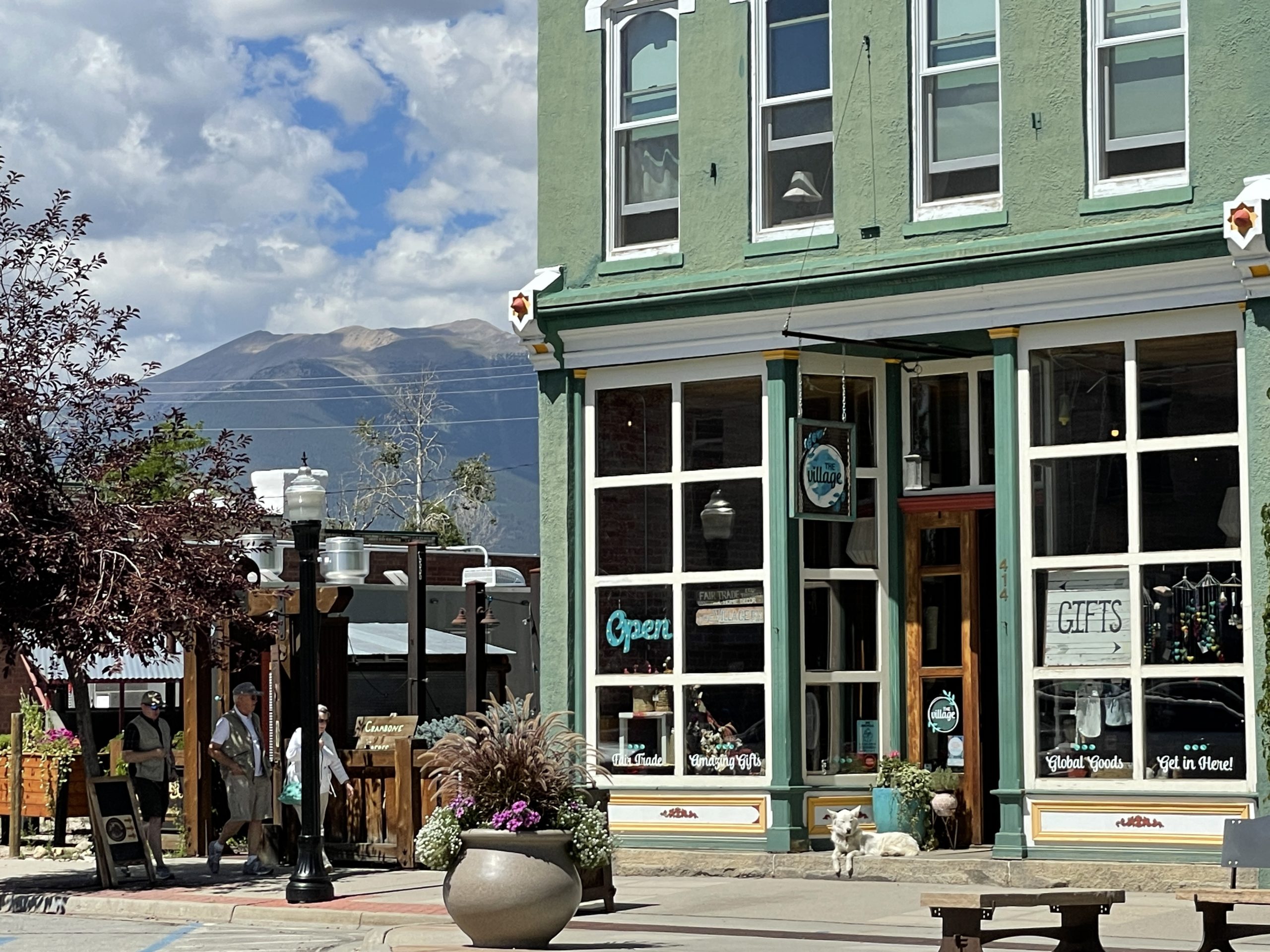 There are many outdoor activities with whitewater rafting being one of the most popular things to do in the area. In addition, there is hiking, camping, biking, golf, fishing, hot springs, rock climbing and horseback riding. 
In the 1880s it was an unruly railroad town with 68 saloons along with dozens of brothels and dance halls. It had a reputation of being one of the most lawless places in the west. In the 1920s, its lettuce-farming industry became very important to its economy. The town's good fortune continued until the Wall Street crash and recession of the 1980s, which was devastating to its economy.
Today, it is a vibrant town with much to see and do.
Historic Downtown
I was recently back for my second trip downtown. My top recommendations on what to see and do and where to eat and drink include:
Buena Vista Roastery Café: Located at 409 E. Main St., this has been a local coffee roaster since 1994 that buys its beans from around the world.. You can buy a number of coffee and tea drinks along with pastries, cookies, scones as well as breakfast and lunch items. 
Simple Eatery & Spoon It Up, 402 E Main. After several years, I went back to this casual restaurant for the second time. It is a great spot for lunch on the large patio for sandwiches, salads, soups and frozen yogurt. The food is local and all natural. I loved the date and mango salad with chicken! They also have an artisan bakery on site. 
Deerhammer Distilling Co.: This is a small, independent local distillery that makes a number of spirits. Their Deerhammer Single Malt Whiskey is their cornerstone product while they make vodka, apple brandy, rye whiskey, bourbon and a smoked corn whiskey. You can also order burgers, wings and other food items. 321 E. Main St.
the Blend: This is a local coffee shop and café at 301 E. Main St. The menu features coffee and tea drinks, a large number of smoothies, bagel sandwiches, acai bowls, burritos and quesadillas.
Once Upon a Trapeze Bookstore: This is a local, family-owned bookstore at 301 E. Main St. that also features local art. In the same complex is The Cellar on Railroad, a wine store, wine bar and tapas restaurant.
Crave BV: This is a popular local Italian restaurant with a menu of pizza, soups, salads, sandwiches and pastas. 300 E. Main St.
Next to Crave BV is The Long Table -Mountain Market. This is a small coffee shop featuring coffee drinks, baked goods, sandwiches and homemade ice cream. 304 E. Main St.
The Mercantile BV:  In the same building is The Mercantile BV, an attractive home goods and gift shop and apothecary. 304 E. Main St.
Louie's Ice Cream Shoppe: Located downtown, at 414 E. Main St., this is a local ice cream store with a menu of ice cream, malts, shakes and sundaes.
At 326 E. Main St., Loback's Bakery has been in town since 1936.  This is a bakery selling pies, cookies, coffee, donuts and more.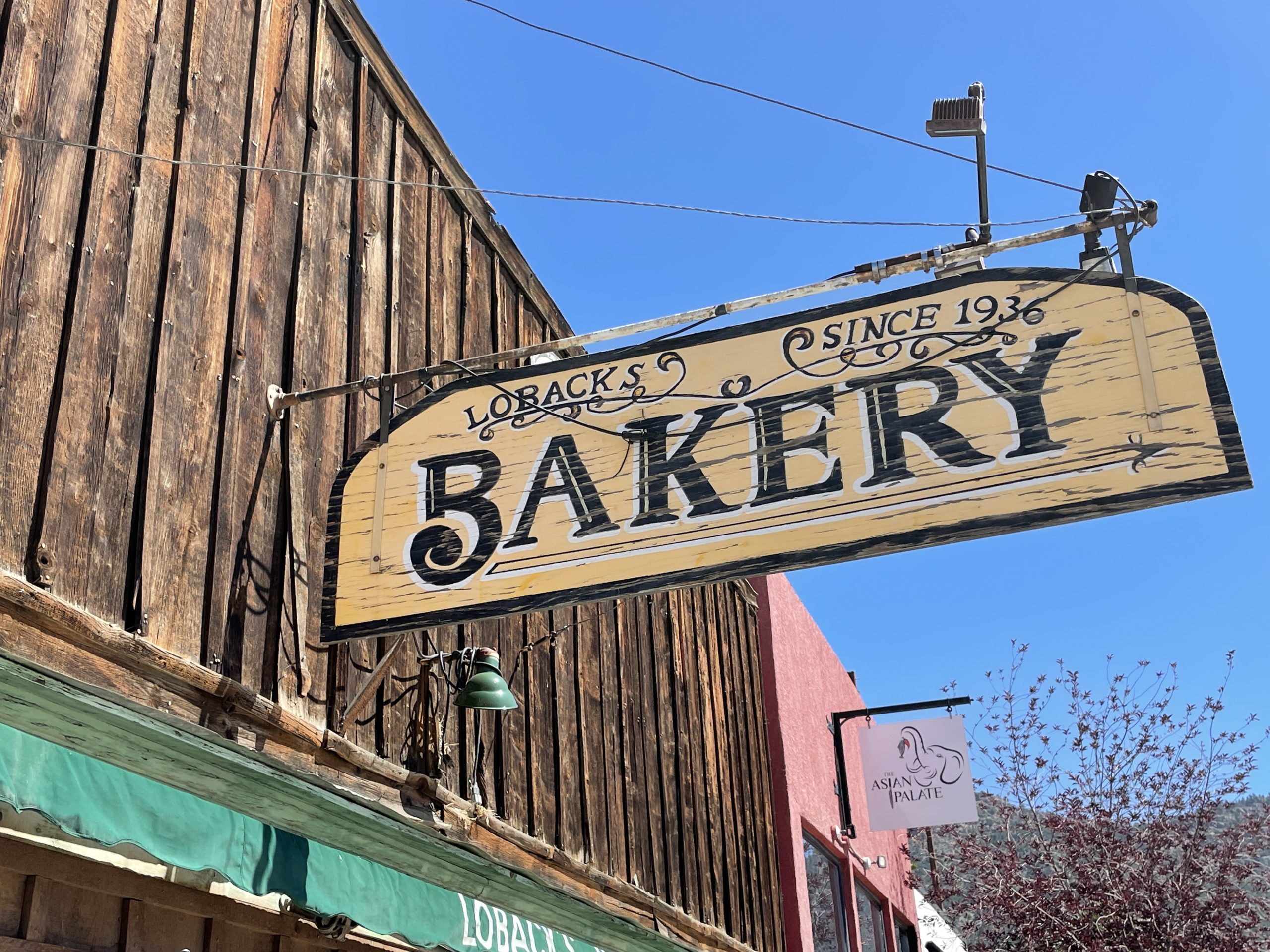 House Rock Kitchen: With an emphasis on healthy eating, House Rock Kitchen has a menu of fresh, seasonal and local ingredients. They have salads, burgers, sandwiches and bowls. They also have a large outdoor patio. 421 E. Main St.
On the same stretch at 206 E Main St, The Lariat is a restaurant/bar/music venue set in a renovated, historic building from 1885. In addition to cocktails and comfort food like wings and corn dog bites, the stage is set for live music.
K's Dairy Delite: Just outside of downtown, this old fashioned diner from 1955, serves burgers, ice cream, malts and shakes. I had a great chocolate soft serve ice cream. 223 US Highway 24. I love classic places like this, that remind me of my childhood!
South Main
South Main is a new urban neighborhood on the River Park in downtown Buena Vista. It is centered around South Main Town Square. Here you will find a number of new homes, shops, restaurants and a hotel. There are  festivals throughout the year and a summer Farmer's Market. Live summer concerts are held at The LAWN. at the Surf Hotel. 
Buena Vista White Water Park: This is a park along the Arkansas River where you can enjoy kayaking and rafting, plus climbing walls and hiking and biking trails.
Rock Run Gallery: This is an art gallery at 902 S. Main St., featuring fine art and crafts. There are silk screen prints, paintings, jewelry, home décor, pottery, furniture and glass sculptures.
Eddyline Restaurant at South Main: This is the restaurant of Eddyline Brewery, a family- owned New Zealand brewery which makes IPAs, ales, stouts and wheat beer. The restaurant has a menu of soups, salads, burgers, sandwiches, BBQ and pastas. The reuben sandwich looked excellent. 926 S. Main St.
Sundance & Friends: This is a local store and gallery with art, leather products and jewelry: 1111 River Park Rd. 
The Midland Stop: This is a café with a menu of espresso drinks, baked goods and gelato. 801 Front Loop.
Surf Hotel: This is a lovely 42 room boutique hotel in a beautiful location on the Arkansas River. There is the Wesley & Rose Lobby Bar which is their bar and restaurant. They also have live music inside on Mondays and outside on the Main Square called The LAWN. 1012 Front Loop. They also have the Surf Chateau with attractive rooms and the South Main Residences which are homes for rent nearby.