The northwest suburbs of Chicago can be a fun day trip or staycation for both residents and visitors. Three fun spots to explore include:
Woodstock
Located 50 miles from Chicago, Woodstock is a small town in McHenry County that is rich with Victorian architecture from the late 1800s, has a beautiful town square and a well-known and popular Opera House. I recently went for the first time on a beautiful fall day to explore and meet a local friend for lunch. 
In 1993 Woodstock was put on the map with the release of the popular film Groundhog Day starring Bill Murray. Woodstock was the location where the movie was filmed despite the fact that it was about Punxsutawney Phil in Pennsylvania. Soon after the release date and still continuing today, there is a Groundhog Day celebration, at the end of January and culminating on February 2nd, with walking tours, screenings of the movie, and special events including the annual weather prognostication by Woodstock Willie along with a polka band. After I was in town, I watched the movie again and really enjoyed seeing it and seeing the spots that I had just visited! Check out Real Woodstock for more information and for more information about the city and other events. There is plenty of free parking downtown.  
The town of Woodstock was founded in 1844 as Centerville, located in the exact center of McHenry County and designated as the seat of county government. In 1845, the name was changed to Woodstock, honoring the hometown of its settlers from Vermont. The town was incorporated in 1852, and became a City in 1873. 
When in town, make sure to visit: 
Woodstock Square: This is a charming, historic local square in the heart of downtown. Here you will find the Woodstock Farmers Market every Saturday from May through October. There is also live music on Sunday evenings from 5pm to 7pm from July through September. During the Christmas season, the square and surrounding buildings are decorated with thousands of holiday lights. The southwest corner served as Gobbler's Knob in Groundhog Day while the bandstand used in the dance is located in the middle.
Two focal points of Victorian architecture are Old McHenry County Courthouse from 1857 and the Woodstock Opera House from 1889. Both are now on the US National Register of Historic Places. The Old Courthouse & Sheriff's House, currently houses a restaurant, the Public House of Woodstock with outdoor seating plus an art gallery and music studio. 
The Opera House was originally built as the City Hall, Library, Auditorium and Fire Department. Today it is a popular venue for a year-round schedule of professional theater, dance music concerts and art exhibitions. Orson Welles performed his first play on the Opera House stage. The Woodstock Players was a summer stock acting troupe and  launched the career of Paul Newman and many others including Tom Bosley, Shelley Berman, Geraldine Page, Lois Nettleton and Betsy Palmer. The Opera House was also used as the location for the Pennsylvania Hotel in the movie Groundhog Day.
BBQ King Smokehouse: I had an excellent lunch at this casual barbecue spot. One of two locations, the other being in nearby Huntley, this is the smaller of the two. It has indoor and outdoor seating on the side patio. I loved my pulled pork sandwich served with slaw, cornbread and sweet potato fries. The pork is slow smoked for 12 hours! I highly recommend the experience. 125 E. Calhoun St.  
Material Things Artisan Market: Located at 103 E. Van Buren St., this is a fine crafts marketplace featuring work by over 90 artisans. Here you will find jewelry, glass, clay, fiber, metal, wood, paper and leather goods. 
D.C.Cobb's Burgers & Brews: At 226 Main St. this is a fun casual spot for great burgers.
Taqueria La Placita: This is a casual Mexican restaurant at 108 Cass St. It was the location of the Tip Top Cafe, the diner featured in Groundhog Day!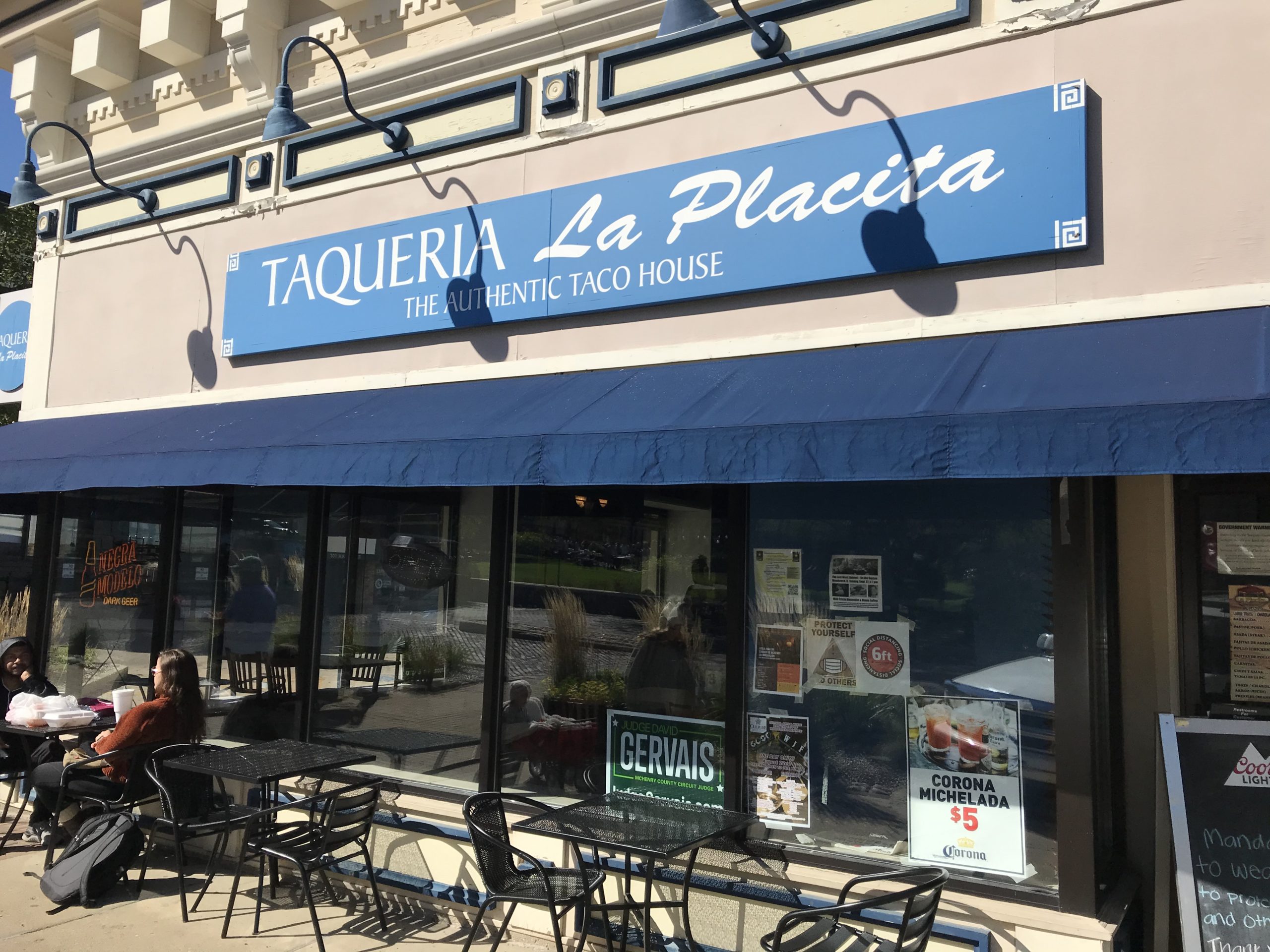 Ethereal Confections: Down the street and close to the Woodstock Square, this is a popular chocolate and coffee shop that is a must when you are exploring downtown. They are all about the ingredients. For their chocolate they work with producers in whom they "have confidence in terms of 100% organic ingredients and fair treatment/pay for all of their employees and farmers." 140 Cass St.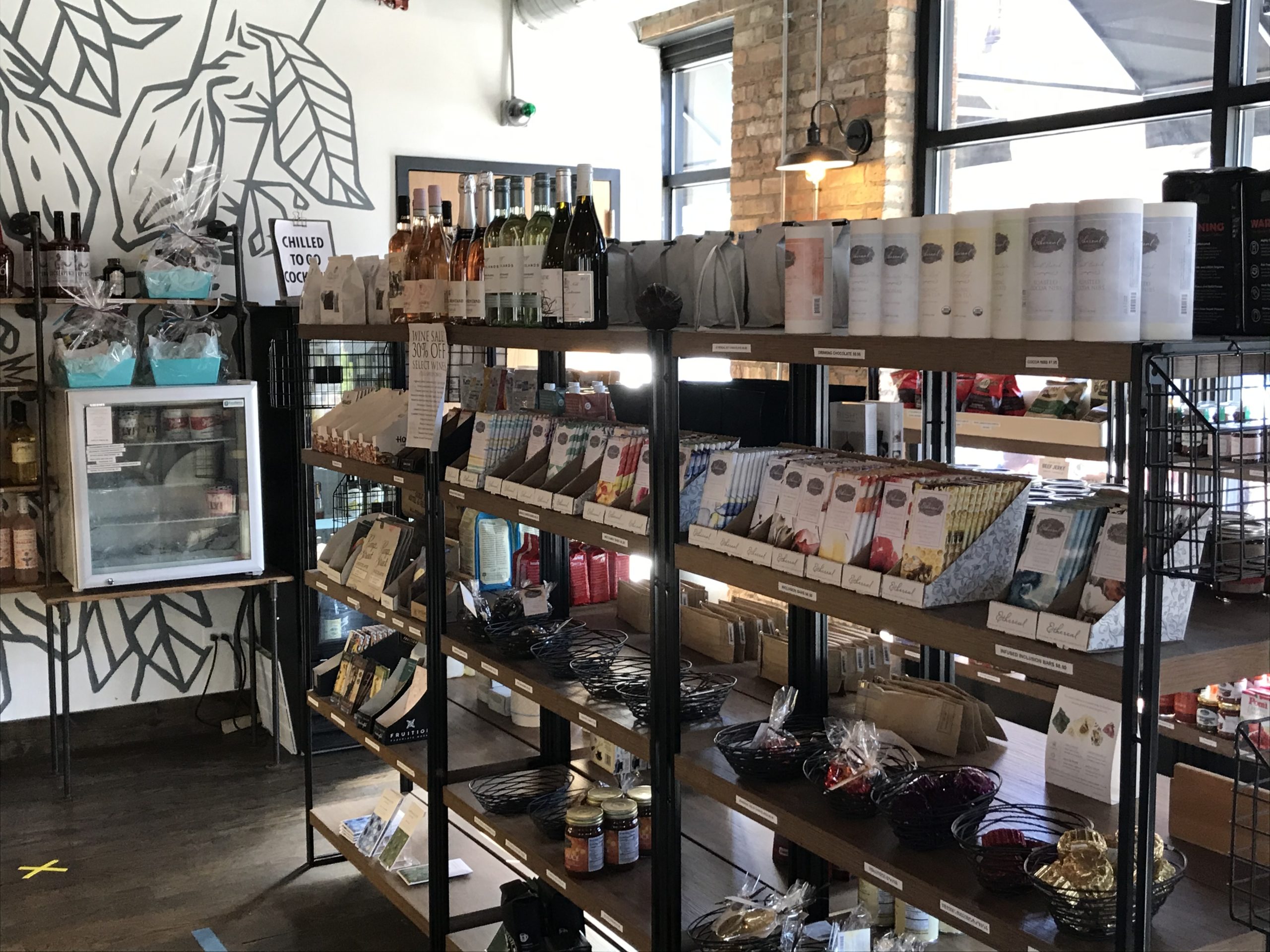 The Old Courthouse Arts Center: Located in the historic building at 101 N. Johnson St., this is a local arts center that features art shows and exhibitions, art classes plus an Art Shop Gallery selling original works by local artists. The quality of what I saw was excellent. 
Public House of Woodstock: At 101 N Johnson St., in the lower level of the historic Old Courthouse, this is a casual restaurant with indoor and outdoor patio seating. They have a menu of burgers, pizzas, sandwiches, wraps, soups, salads and entrees. The bar scenes from Groundhog Day were filmed here. 
You can also stay at the Cherry Tree Inn B&B where Bill Murray's Groundhog Day character stayed.  It looks like a lovely spot. The Magnolia suite is where he stayed and according to the inn, you can look out the bay windows and enjoy the same view each morning as he did in the movie. 344 Fremont St.
The Double Yolk Cafe: Next time I want to try this casual breakfast spot 117 E. Van Buren St. This is a family-owned neighborhood spot serving breakfast favorites, sandwiches, salads, daily specials and a kids' menu. 
Huntley
Huntley is a small village of 25,000 people in suburban Chicago 50 miles northwest of the city. It was settled by people from Grafton, New Hampshire and other New England towns in 1838. It is named after Thomas Stillwell Huntley who arrived in 1846 and who donated much of the land that created the heart of the village's town square. The first train arrived in 1851 and it became a shipping center for butter, eggs, milk and other farm and dairy products. 
I went for the first time on my trip to Woodstock, IL and enjoyed my visit. It has a suburban/rural feel with a charming downtown. Make sure to check out:
From 1920, Morkes Chocolates, at 11801 Main St. is the perfect place for a coffee drink, hot chocolate, chocolates and donuts. I loved my traditional cake donut and chocolates with dark chocolate and coconut!  
Farmers Market: During the summer from May through October, there is a downtown Farmers Market on Saturdays from 8am to 1pm on the Huntley Square. This is a fun event that I enjoyed when I was in town which features local producers and vendors. 
BBQ King Smokehouse: This is the Huntley location of this fun barbecue spot which has won a number of awards at several bbq and rib fests. It is located at 11706 Coral St. I ate at their Woodstock location and had one of the best pulled pork sandwiches I have had in months.
Offie's Tap: At 11669 Main St., this is a fun, local bar in downtown Huntley. It has pool tables, darts, shuffleboard and slot machines.
Village Inn: This a casual downtown restaurant/diner that was established in 1980. It serves breakfast, lunch, dinner and cocktails.  11713 Main St. 
Parkside Pub & Grill: Located at 11721 Main St., this is a casual sports bar with an outdoor beer garden. It is known for its bar food, tacos, burgers and its annual Turkey Testicle Festival. I think I will take a pass on this event, but let me know how you like it!!   
I recently read about TOM's Farm Market in Huntley. Open from March through December, they feature fresh produce along with a gift shop, bakery, coffee bar and lunch cafe. The article said that their pies are to die for. I can wait to go back this summer.  10214 Algonquin Road
Barrington
Barrington is a small village in suburban Cook and Lake Country with a population of close to 10,500 people. The Village was incorporated in 1865, but the Barrington area was settled by pioneers in the 1830s. What began as a farming community quickly turned into a transportation hub. It is a charming town. I have a number of friends who live there or who grew up there.
"In the early 1900s, the area became a countryside retreat for wealthy Chicago businessmen, and its equestrian tradition, small-town charm, and wide open spaces remain today. Barrington's Historic District is one of the largest frame-home districts in Illinois, with an emphasis on Folk, Craftsman, Victorian, and other early American architectural styles."
I suggest spending some time seeing some of the homes and exploring the small downtown area. Highlights on my list include:
Barrington White House: This is an historic mansion, at 145 W.  Main Street, that has become a cultural center for concerts, performances, lectures and art exhibits. It has become a gathering place for the community! I have a local friend who is highly involved and I have enjoyed some of their performances and events. 
Barrington Flower Shop: At 201 S. Cook St., this is a charming flower shop in an historic building.
Cook St Coffee: At 100 E. Station St #170, this is a casual coffee shop, part of Conscious Cup Coffee Roasters, with three other suburban locations.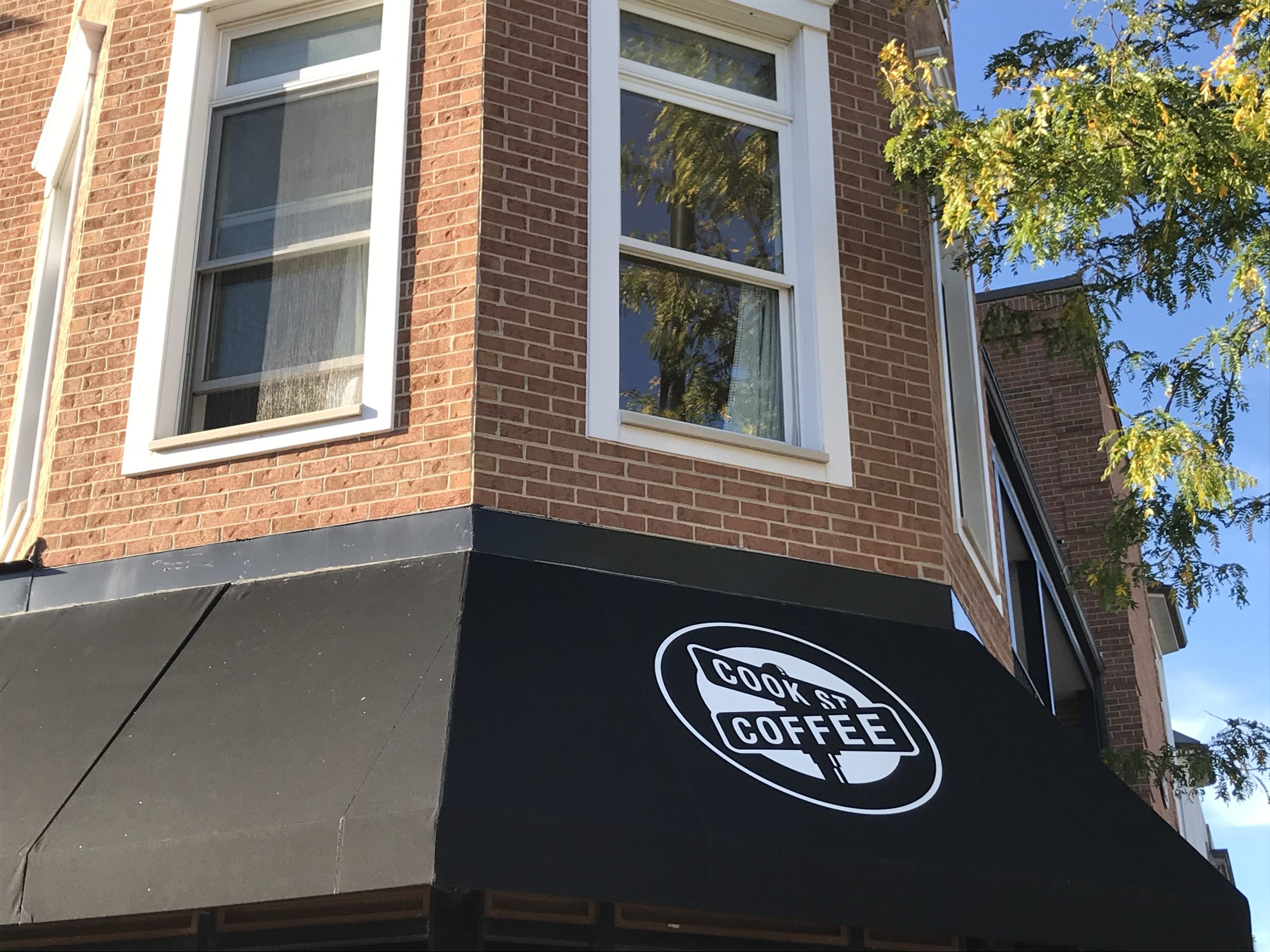 Francisca's Famiglia: This is a popular location of the local chain of Chicago and suburban Italian restaurants featuring the cuisine of Rome and the surrounding areas of Tuscany, Umbria, and Lazio. 100 E. Station St.
Neoteca: At the suggestion of my local friends, we enjoyed a casual meal at this contemporary, pizza restaurant and wine bar in downtown Barrington at 130 S Hough St. I really enjoyed the prosciutto bruschetta and tasty arugula salad with almonds, strawberries and goat cheese.  
For ice cream while you wander around town, stop in at Ice Cream Social at 100 E. Station St., Suite 160. 
Farmhouse on North: Located in an historic house downtown, I have enjoyed this local farm-to-table restaurant in the past. It features contemporary American cuisine using locally sourced  ingredients. 117 North Ave. 
Egg Harbor: At 125 W. Main St., this is a casual breakfast, lunch and brunch spot with fifteen suburban locations. 
Also recommended by my local friends are Shakou for sushi with a contemporary vibe and rooftop at 121 W. Main St., PL8 at 736 W. Northwest Hwy for Asian specialties and Region Kitchen + Bar at  718 W. Northwest Hwy, featuring specialties of field and stream.