Providence is the capital, and most populous city, of the state of Rhode Island and is one of the oldest cities in the United States. It was founded in 1636 by Roger Williams. It is home to Brown University and the Rhode Island School of Design, whose RISD Museum displays American art and silver. Nearby, 18th and 19th century homes line the streets of College Hill. In addition to these sites, there are a growing number of great restaurants and new hotels to choose from. You can fly into Providence but it is also easily accessible by car or train from Boston. 
It is a great walking city. I loved staying downtown and exploring the historic building, seeing the beautiful homes in College Hill, visiting the East Side, RISD and Brown for the first time and spending time on a Sunday in the Federal Hill neighborhood and experiencing their neighborhood Summer Festival.  There are some great murals and street art to see downtown as well. 
While there make sure to visit:
RISD Museum:  For many years I have heard about RISD  or the Rhode Island School of Design and  have taken art classes from a former professor. So when in town on my recent trip, I made it a point to visit the campus and their art museum. The museum has a very impressive collection including paintings by Monet, Manet, Cezanne, Van Gogh, Picasso and Renoir in its European collection. In addition to paintings, you will find costumes, Asian art, Greek and Roman, decorative arts and design along with 18th and 19th Century American, prints drawings and photography. You will also find works by Jackson Pollock and Frank Lloyd Wright stained glass. I enjoyed Pendleton House, a two story house with great antiques and several paintings by John Singleton Copley. There is also Cafe Pearl onsite. There are a number of events during the year. In June you will find Super Art Sunday which has several programs for families and children throughout the museum. 20 N. Main St.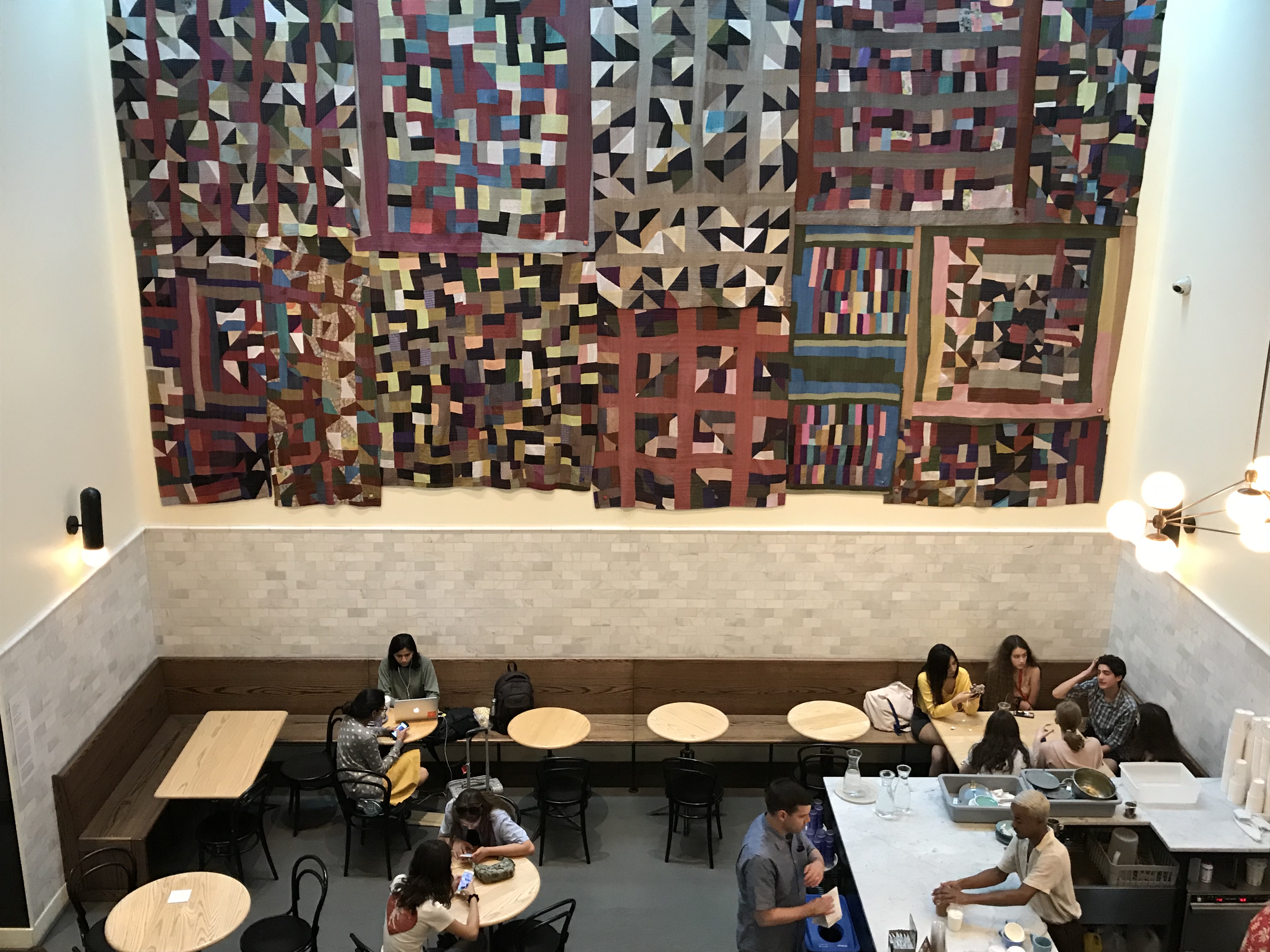 The David Winton Bell Gallery at 64 College St., on College Hill, is the Brown University's contemporary art gallery and home to an important part of the university's permanent art collection. The collection consists "of more than 6,000 works of art, dating from the 16th century to the present, with particularly rich holdings in contemporary art and works on paper. Significant prints and drawings include works by Rembrandt, Goya, Matisse, and Robert Motherwell. The painting and sculpture collection holds important works by Frank Stella, Lee Bontecou, Diego Rivera, Alice Neel, Richard Serra, and Joseph Cornell. Particularly strong in mid-century documentation, the photography collection features significant work by Walker Evans and others." They also feature contemporary exhibitions throughout the year. The building was designed by internationally renowned architect Philip Johnson. 
John Nicholas Brown House Museum: The John Nicholas Brown House Museum, run by the Rhode Island Historical Society, is located in a home built  "in 1788 by merchant, patriot, politician, and slave trader John Brown … He and his family were some of the wealthiest and most influential people in the colonies and, then, the United States. The Browns are the namesake of Brown University." 52 Power St.
The Providence Athenaeum: The Providence Athenaeum was founded as "The Athenaeum" in 1836 as an independent, member-supported library open to the public. You can visit, take a tour, attend an event or see an exhibition. Unfortunately it was closed on Sunday when I was there. 251 Benefit Street.
Summer River Bonfires: Every other Saturday evening from May through November, the WaterFire event lights up downtown Providence. Bonfires glow on the city's three rivers. On land, there are fire spinners, living statues, an art show and a light installation in Memorial Park. It starts at sundown and goes until midnight. I was able to catch some of the bonfires on my first night in town!
Federal Hill Summer Festival: This is an annual summer fest in late June in Providence's Federal Hill (or Little Italy) neighborhood. Just west of downtown, this neighborhood was the original hub for the city's Italian immigrants and today has some great classic Italian restaurants. During the festival, you can walk the streets, visit the local restaurants and businesses, listen to music or explore one of the several food and retail vendors along Atwells Ave.
The Arcade Providence: Located in the center of downtown, The Arcade Providence was built in 1828 and it is the oldest indoor mall in the United States. After an extensive renovation, it is now home to 48 micro-loft apartments on the upper two floors, with a first floor of small independent retailers with local roots, including a full service local foods restaurant, a coffee shop/whiskey bar, casual dining, and several unique retail shops. 65 Weybosset St.