Detroit has many traditional and new dining options and is being touted by many as an emerging "Foodie Destination". My recent finds include:
The Whitney: This is an elegant, fine dining restaurant, located in Midtown in a mansion from 1894. It was the home of lumber baron David Whitney Jr., the wealthiest man in the area at the time. It is formal and elegant with a good staff. It is frequented by locals celebrating special events. I enjoyed The Whitney Salad of spinach, strawberries and a citrus vinaigrette. I also enjoyed the seafood saute with shrimp, scallops and lobster sautéed in butter, herbs and white wine, served over orzo. They have outdoor patio seating, a Sunday brunch buffet, an afternoon high tea and a dessert parlour and bake shop.
Selden Standard: I chose the popular restaurant, Selden Standard, in Midtown after reading some great reviews. I loved the contemporary atmosphere, service and the great food. I enjoyed lunch with a friend who enjoyed it as well. It is now only open for dinner from Wednesday through Sunday, with a menu that changes seasonally and is sourced locally. They also have an outdoor patio which is perfect in the summer months. 3921 2nd Ave.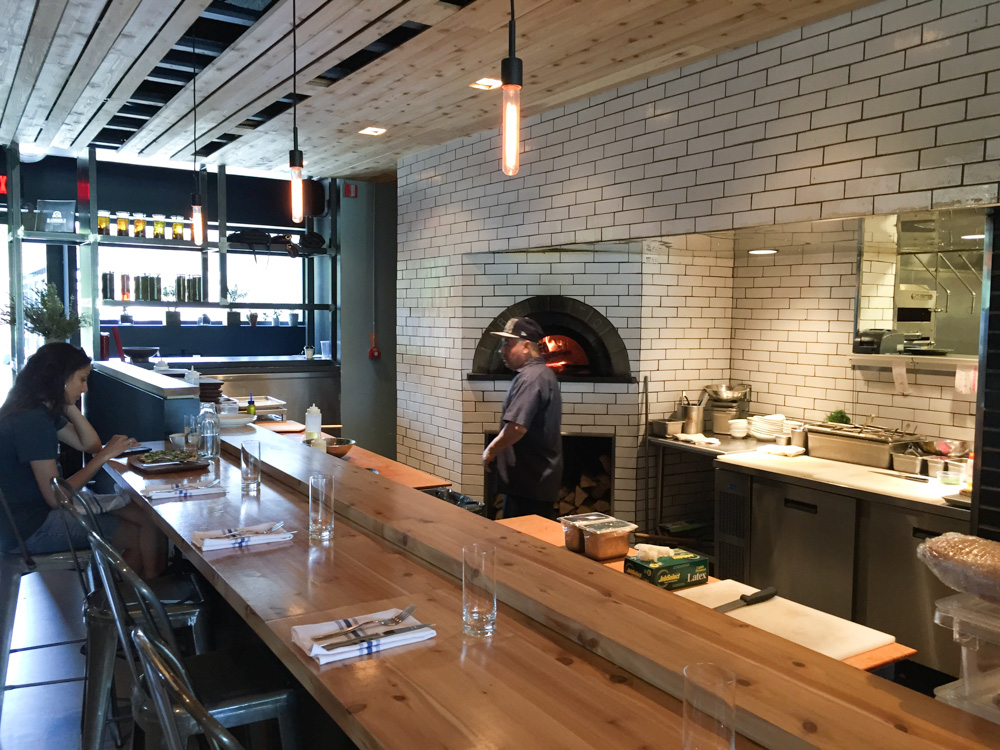 A block from the DIA is Babo, a perfect lunch spot, at 15 E Kirby St Suite 115.  It is a casual, all day diner serving comfort food classics. I loved my omelette and home fries.
Slows BBQ: At 2138 Michigan Ave., this was the perfect spot for lunch. It comes highly recommended for its great barbecue, huge sandwiches and tasty side dishes. I loved the Longhorn sandwich with barbecue brisket, smoked gouda and an onion marmalade. I ordered it without sauce so I could try some of their five different barbecue sauces. I love the sweet one. The pecan pie with vanilla bean ice cream was worth the trip!!!
Across the street is Mercury Burger & Bar known for great burgers and shakes.It also has a popular outdoor terrace.  2163 Michigan Ave.
Vivio's Eastern Market: Since 1967, this is an Eastern Market casual bar and restaurant featuring American pub food in a classic atmosphere. This is a great spot for lunch for lunch. I had a  great Reuben Grill sandwich with sweet potato tots.  I will definitely try the  mussels next time. They are also known for their extensive Bloody Mary menu.
To the east of the Eastern Market is Sister Pie, which is a bakery making sweet and savory pies. Owner and Chef Lisa Ludwinsk was named a James Beard nomination for Outstanding Baker in 2020. 8066 Kercheval Ave. I enjoyed the cookies and the scone that I bought. 
It is located near Marrow at 8044 Kercheval Ave. This is a neighborhood butcher shop and restaurant. You can order lunch at their bar or enjoy their 5-course prix-fixe chef's tasting menu or ala carte options for dinner. They also feature seasonal and local ingredients. Based on their excellence, they are a three-time James Beard Award-nominated restaurant including a 2023 nomination for chef Sarah Welch for Best Chef: Great Lakes.
Across the street is Frenchie's: This is a casual spot for breakfast, brunch and lunch, featuring burgers, sandwiches and hot dogs. You can also grab a coffee drink or a pastry. 8100 Kercheval Ave.
Downtown dining spots include:
Vicente's Cuban Cuisine is a restaurant which brings the best in Cuban cuisine and signature cocktails to Detroit. They also feature salsa dancing, jazz concerts and cooking classes. I enjoyed the atmosphere and the food.  I had the zarzuela de Mariscos which is  dish of  shrimp, scallops, calamari and mussels sautéed with onions, peppers and mushrooms. It is flambéed with Spanish brandy and simmered in a zesty tomato broth, then served with white rice and sweet plantains.  I also enjoyed a  yummy flan for dessert. 1250 Library St.
I also enjoyed my dinner at Leila, a contemporary downtown restaurant serving Lebanese staples such as falafel, meat dishes and hummus, plus creative cocktails. I reall liked he the baba ganoush along with Kafta or lamb kebabs. 1245 Griswold St.
A local foodie recommends The Rattlesnake Club from 1988 for steak and seafood, London Chop House from 1938 and the rustic Green Dot Stables which is known for its sliders.
In Mexicotown is Armando's Mexican Restaurant. This is a casual spot for classic Mexican food since 1967. Open from Tuesday through Sunday, they serve lunch and dinner. The menu includes soups, salads, tacos, fajitas, tortas, tamales and more. I loved the colorful murals. 4242 Vernor Hwy. 
See our posts for Corktown, Eastern Market and Midtown for more great options.