I recently flew into Grand Junction and decided to explore the downtown area on my way to Aspen/Snowmass for two weeks. It has a small, but charming downtown with some fun bars, restaurants and shops to explore. I would recommend stopping if you are driving through.
Bin 707 Foodbar: I had a wonderful lunch at , a local farm-to-table restaurant at 225 N. 5th St. With a fresh, seasonal menu I had a really great gazpacho, salad and probably the best peach pie I have ever had. They recently opened Taco Party at 126 S. 5th a few months ago. It looks like a fun spot with a very creative menu that features locally sourced ingredients 
In the same building as Taco Party is their new concept Dinner Party. This is a a special event dining room designed to showcase the best of Colorado's culinary world. They feature chefs, purveyors, and artisans from around the country and a pop up dinner party concept to promote the Grand Valley's chefs, farmers, ranchers and beverage producers. Wine tastings and First Friday Art Shows are also hosted in the space.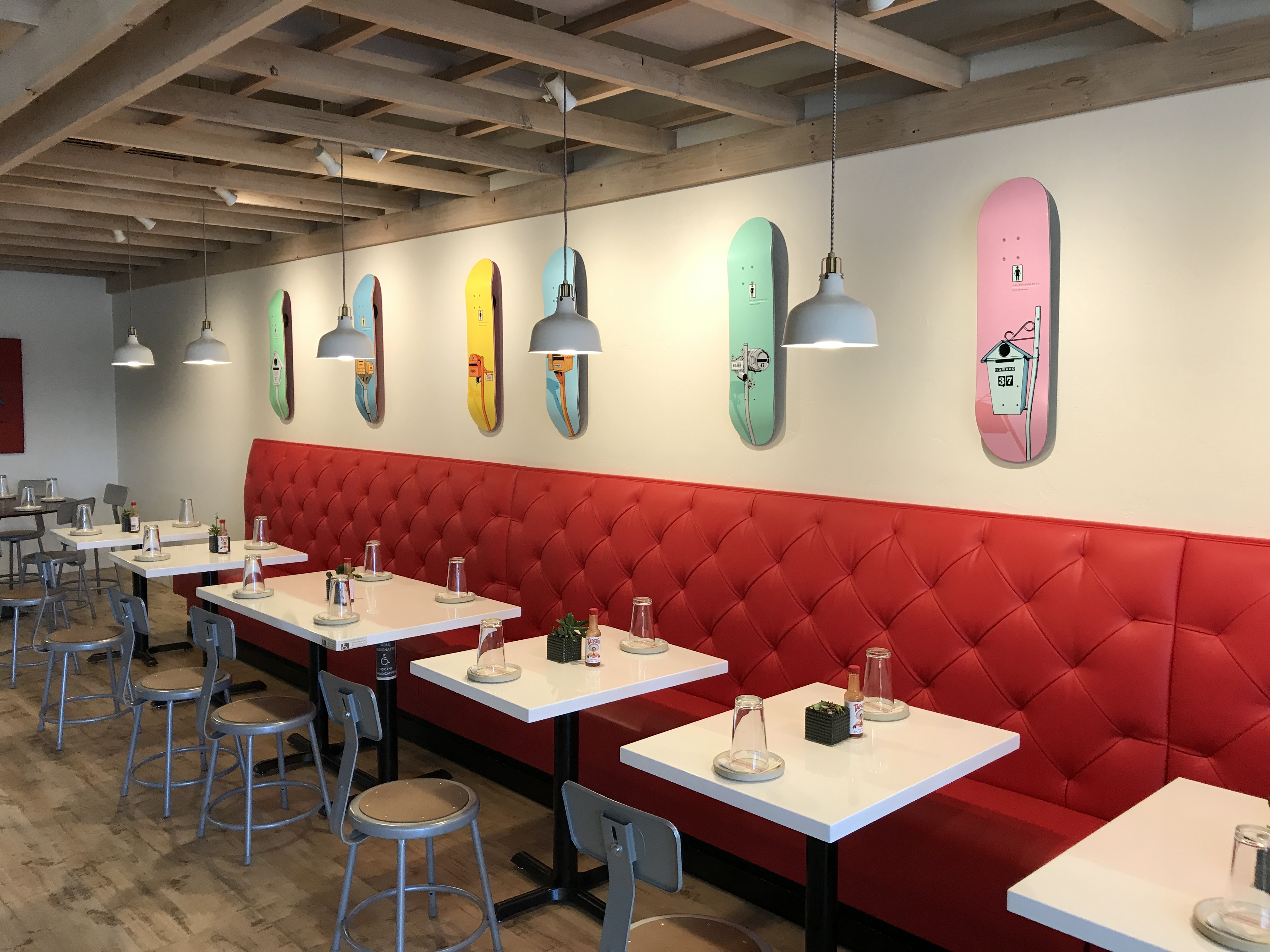 I also checked out The Rockslide Brewery and Restaurant which looks like a fun spot for beer and casual food at 401 Main St. 
Also downtown is the Ramblebine Brewing Company, a new taproom featuring a dozen beers including seasonal sours and farmhouse ales. 457 Colorado Ave.
Handlebar Tap House: Located near the local bike trails, this a popular spot for craft beer and burgers loved by local cyclists. 417 Monument Rd #1
 Local friends love il Bistro Italiano for great Italian food at 400 Main St. and Cafe Sol at 410 Main St. for  healthy, organic, gluten–free and vegetarian items in a colorful space.
I just read that Kiln Coffee Bar is a great new spot for coffee at 326 Main St.
If you want to stay in Grand Junction, the boutique Hotel Maverick, recently opened with 60 contemporary rooms with great views from its rooftop restaurant and bar. 840 Kennedy Ave.